Today we're excited to share some BIG news for LakeTown! Legendary architect, Bobby McAlpine of McALPINE Designs, has officially selected Kennebec for the location of his next Lake Martin home. Bobby is a native of nearby Montgomery, Alabama and is no stranger to Lake Martin. Some of his earliest architectural designs line the shores and are some of the most sought-after properties on the lake. His distinct design style for Lake Martin is extremely recognizable and remains very popular to this day.
After visiting Kennebec, Bobby was instantly impressed by not only the architectural vision of the area, but also the commitment to preserving the natural roots of the land. He found the site he purchased exceptional and unique. He immediately recognized the long-term value of building in Kennebec and just couldn't pass up the opportunity.
We are honored and excited to have Bobby McAlpine as a part of the Kennebec community.
About LakeTown
LakeTown is a vision for how lake development can and should be done. A vision for developing and preserving our shorelines. For environmental and land stewardship. For creating opportunity and prosperity. To execute this vision, LakeTown is a collaboration between best in category businesses – Alabama Power, Daniel Communities, Nequette Architecture & Design, Harris Doyle Homes and Lake Martin Voice Realty. It's through their combined resources the vision is becoming real.
About McAlpine
McALPINE designs in a diverse array of traditional styles and regional vernaculars for clients all over the countryand abroad. The firm embraces a brilliant and eclectic family of architects and interior designers with offices inMontgomery, Atlanta, Nashville and New York. Founded in 1983, their designs include hundreds of residences, restaurants, private chapels, follies in a public park, hotels, a school, a rehabilitated town and a family compound on a private island in the Caribbean. mcalpinehouse.com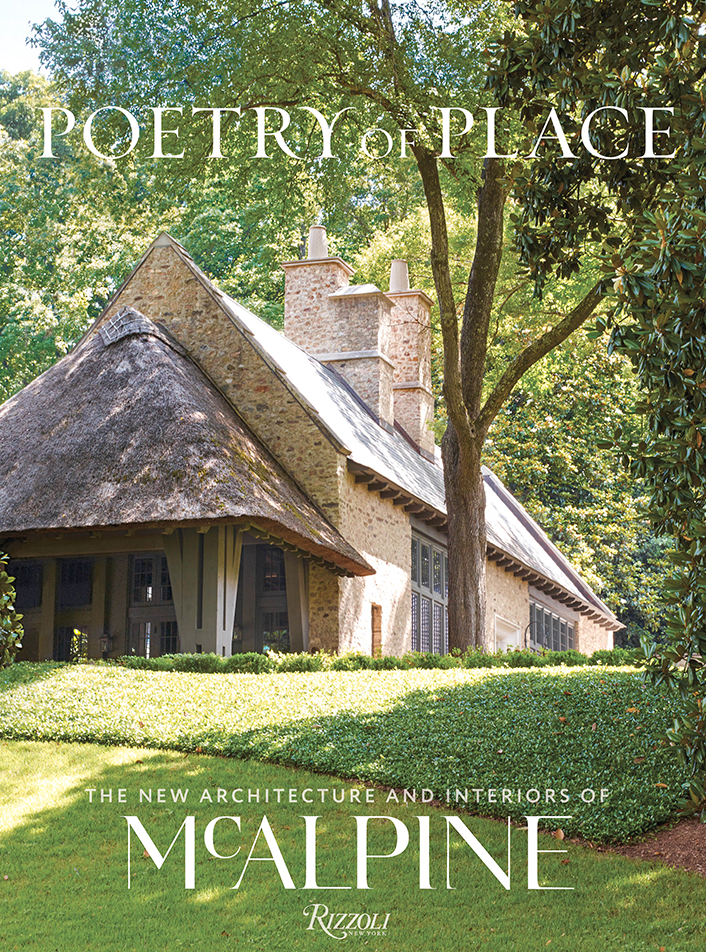 You can find more of McAlpine's architectural design and interior projects in his new book, Poetry of Place. This book features twenty stunning projects and gorgeous, inspiring images of interiors and exteriors designed by his highly respected firm.