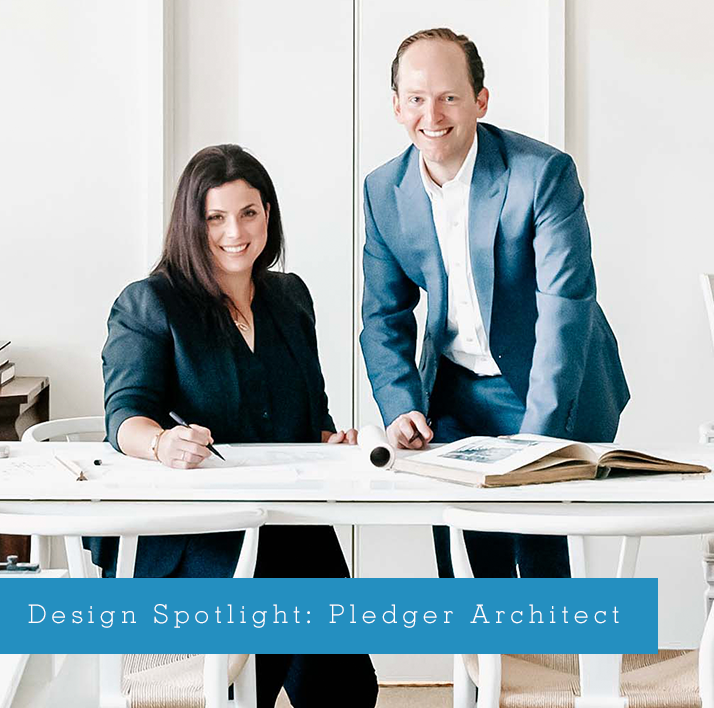 Welcome to our Architect Spotlight series, where we will be periodically featuring each of Kennebec's preferred architects and showcasing some of their past projects. Today we are highlighting Birmingham, AL based architect firm Pledger Architect.
Biography:
Based in Birmingham, Alabama, their commissions include residential work as well as collaborations on institutional, academic and commercial projects. Skilled at creating a range of architecture that is both contextually understandable and relatable, their portfolio includes apartments in New York, a 1920's historic bungalow renovation in Birmingham, mountain retreats in California and Georgia and new residences in Birmingham and Alys Beach, Florida. Prior to establishing Pledger Architect, Cristi and Mark built their professional careers working with distinguished firms such as Robert A.M. Stern Architects, Cooper Robertson & Partners, G.P. Schafer Architects and John Simpson & Partners. Those experiences shaped the spirit in which they practice today.
Creative Approach to Design:
Cristiana and Mark Pledger have always thought of architecture and beauty as inextricably connected. Their sensitive approach to design is complemented by a sense of rigor, a broad knowledge of architectural styles and an ability to provide practical solutions. As a firm, Pledger Architect merges the couple's strengths and experiences with a team of creative individuals to create both elegant and livable designs for their clients.
Contact: Miller Dark for more information.
Miller Dark / mdark@realtysouth.com / 256-750-3030.
Past Projects