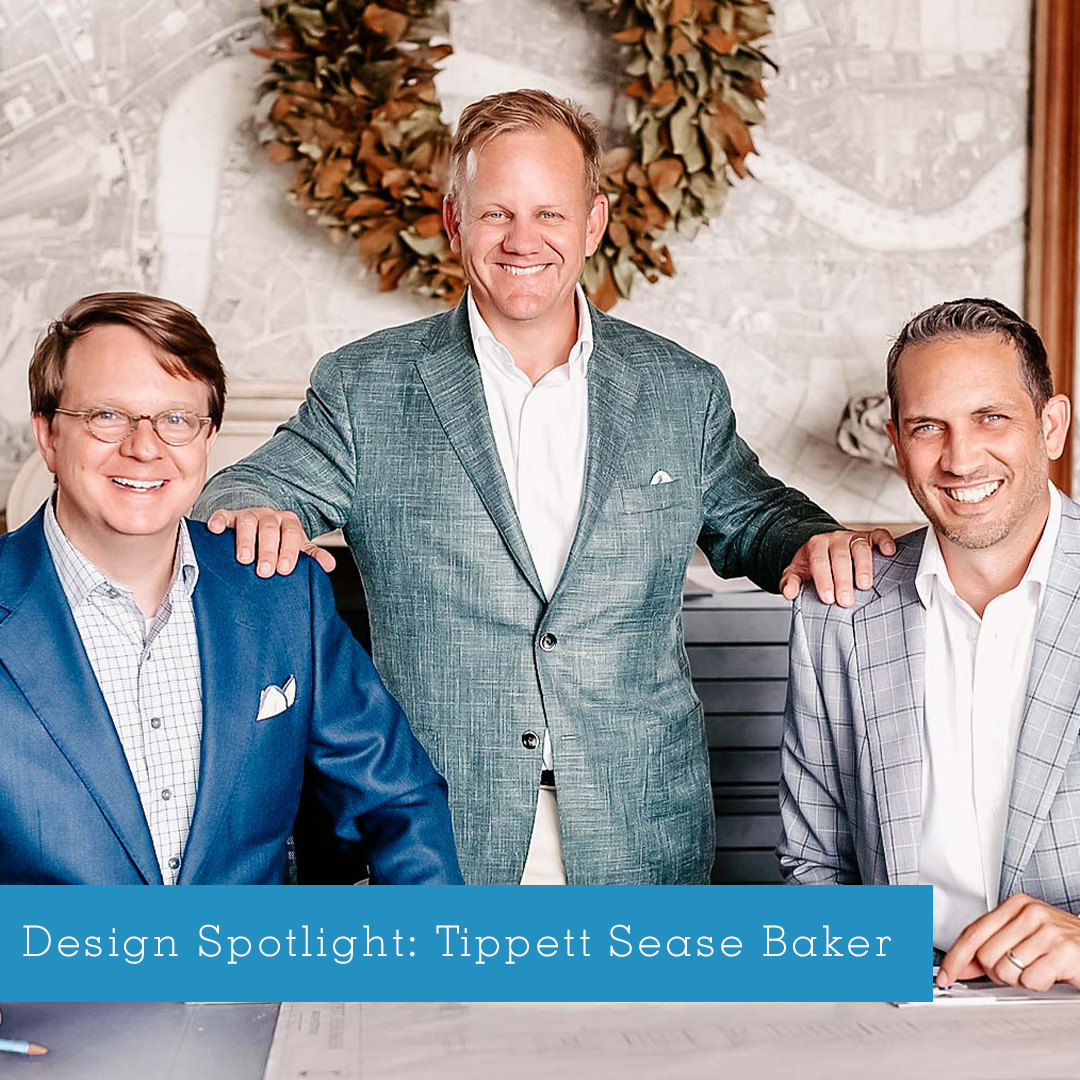 Welcome to our Architect Spotlight series, where we will be periodically featuring each of Kennebec's preferred architects and showcasing some of their past projects. Today we are highlighting Montgomery, AL based architect firm Tippett Sease Baker.
Biography:
Founded in 2018, Tippett Sease Baker Architecture is a residential architecture firm formed through friendship and the desire to create beautiful homes. Chris Tippett, John Sease and David Baker create livable and inspiring spaces by sharing a unified design philosophy, rooted in timeless, vernacular architecture. Drawing on history and their collective knowledge, each of their designs is uniquely suited to their client's needs and desires.​
Having all received their architectural degrees from Auburn University, each of the partners was mentored by Bobby McAlpine, eventually becoming his business partners. During their tenure at McAlpine, Chris, John and David's designs were featured in numerous national publications.
Creative Approach to Design:
Building on their past experience, Chris Tippett, John Sease and David Baker approaches each new project as an opportunity to build something beautiful and to connect with their clients on a personal level. The firm's size is designed to allow each client to work directly with a principal from inception to completion of their home.
Chris, John and David have gathered together a talented and like-minded team with a shared belief that the creation of thoughtful architecture lies in the tactile nature of hand drawing. The simple act of drawing by hand allows the heart, hand and mind to work as one in order to convey and develop the soul of each home.​
With projects throughout the country, Tippett Sease Baker Architecture is excited to share their passion for creating approachable, refined and timeless homes.
Contact: Miller Dark for more information.
Miller Dark / mdark@realtysouth.com / 256-750-3030.
Past Projects